Ten years for man who robbed and sexually assaulted eight women
A man who was detained in Ravenscourt Park after launching a string of attacks on women in the area has been jailed for 10 years.
Philip Ogun, 34, of Stevenage Road in Fulham targeted women on three separate days in December 2016 and January 2017 robbing and sexually assaulting eight women in most cases at knife point. His attacks included five in the Hammersmith area in one day, in the female toilets at a Hilton Hotel, a McDonald's restaurant and on the streets around Shepherd's Bush.

Philip Ogun
After reports that five women had been approached by a man with a knife, Ogun was arrested near Ravenscourt Park on 17 January of this year.
The Crown Prosecution Service says that during one of the attacks he planned to sexually assault a schoolgirl in a park while holding a knife against her throat, but fortunately, she escaped and ran to safety.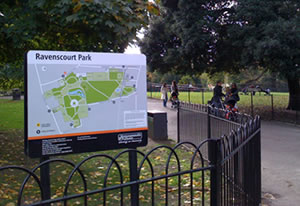 Ogun was sentenced to ten years in prison on 27 September at Isleworth Crown Court after being found guilty of 20 charges at a trial earlier this year.
His full sentence was ten years imprisonment, four years extended supervision order and he was made subject to a Sexual Harm Prevention Order until further notice.
Raj Clare from the CPS said, "This was an extremely worrying case of escalating violent behaviour on the streets of west London. Each of his victims was put in fear in one way or another.
"He denied involvement in any of the attacks but was identified by his victims after being caught on hotel CCTV.
"We are extremely grateful to them for supporting this prosecution and giving the evidence which saw Ogun convicted."

September 30, 2017