Ruth Cadbury and Rupa Huq defy party whip on Article 50 vote
The two MPs who represent the Chiswick area have voted against triggering Article 50 in the House of Commons this Wednesday (1 February).
The Bill passed with a large majority despite Ruth Cadbury, MP for Brentford and Isleworth, and Rupa Huq, MP for Ealing Central and Acton ignoring their party's three-line whip. Unlike other shadow ministers, neither has announced their resignation. Hammersmith MP Andy Slaughter also voted against as well as the two other MPs representing constituencies in Ealing, Stephen Pound and Virendra Sharma.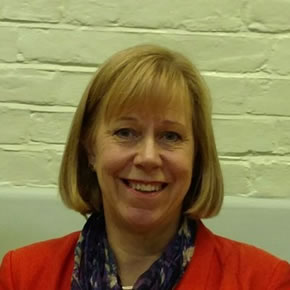 Ruth Cadbury
The government's European Union Bill passed by 498 votes to 114 with the SNP, Plaid Cymru and the Liberal Democrats opposing along with 47 Labour MPs and Tory ex-chancellor Ken Clarke.
Ms Cadbury said in a statement issued after the vote, "I campaigned for a Remain vote and my Brentford & Isleworth constituency voted 60% to remain in the EU. The majority of messages I've received in the last couple of weeks have asked me to vote against triggering Article 50."
She added that while she respected the result of the referendum she was no more obliged to support the majority vote to leave the EU than she was to support the Tories because they won the last election saying, ""I am in Parliament, not as a delegate, but as your representative, and on each vote I have to use my judgement as to what is best for my constituency and for the country, according to my values."
Dr Huq told the Evening Standard before the vote that opposing the Bill was the right thing to do given that 70% of her constituents voted Remain. She said, "My issue is not with Jeremy, who I'm happy to serve under, it's with Theresa May's hardest of hard Brexits."
Both MPs have relatively slim majorities and represent constituencies which were decisively against leaving the European Union. Brentford and Isleworth voted by 56.7% in favour of Remain with all three wards voting between 73-74% in favour of staying in the EU with a clear majority in most of the others wards.
The Southfield ward in Ealing Borough which covers the North Chiswick area and is in Rupa Huq's constituency had an even higher level of support with 75.9% of voters opting for Remain. The percentage vote for Remain was the highest in the borough.
Ruth Cadbury and Rupa Huq are shadow ministers for housing and home affairs respectively. Normally it would be expected that an opposition minister would resign having voted against a three-line whip from their party. Two other shadow junior ministers - Dawn Butler and Tulip Siddiq - have announced their resignations. Although not part of the shadow cabinet it is understood that her position gives them a 20% uplift in salary. The party's chief whip Nick Brown is to produce a report into the Brexit rebellion and Deputy Leader John McDonnell told the BBC Radio 4 Today programme that while the parliamentary convention will apply for shadow cabinet ministers it will be left to the recommendation of the chief whip what to do about junior ministers.
Keir Starmer, Labour's Brexit Minister, has said that no punishment has been determined for rebel Labour MPs and promised that any disputes would be resolved "collegiately". It is understood that several members of the shadow frontbench argued for a free vote on the issue.
Theresa May has said that she intends to trigger Article 50 before the end of March despite the recent Supreme Court decision to endorse a previous ruling that Parliament must be consulted.
After Article 50 is triggered, the UK will remain a member for a period of two years before breaking away entirely from the EU. After this there will be a period of transition in which EU regulations will continue to apply but will be gradually replaced in some cases by domestic legislation.
We have requested comment from Ms Cadbury and Dr Huq.
January 27, 2017