Ruth Cadbury and Rupa Huq receive written warning after defying party whip
The two local MPs who refused to obey a three-line whip from Jeremy Corbyn to vote in favour of the Bill to trigger Article 50 appear to have escaped any punishment.
The Bill passed with a large majority despite Ruth Cadbury, MP for Brentford and Isleworth, and Rupa Huq, MP for Ealing Central and Acton ignoring their leader's instruction.
Ms Cadbury and Dr Huq, both of whose constituencies cover parts of Chiswick, will receive a letter from the Labour party's Chief Whip, Nick Brown saying that in future they will be expected to comply with the whip along with nine other frontbench spokespeople who voted against the Bill. Ruth Cadbury and Rupa Huq are shadow ministers for housing and home affairs respectively.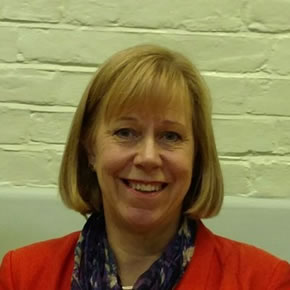 Ruth Cadbury
Under normal circumstances anyone holding a shadow ministry would be expected to resign if they failed to follow a three-line whip and a number of the shadow team did resign including most recently business secretary Clive Lewis.
It is widely believed that to have sacked all the ministers who rebelled would have made it impossible for Jeremy Corbyn to fill all the shadow ministerial vacancies. As it stands a number remain unfilled and senior positions have been taken by MPs who have only recently entered parliament.
Hammersmith MP Andy Slaughter also voted against as well as the two other MPs representing constituencies in Ealing, Stephen Pound and Virendra Sharma.

MP's voted to approve the draft legislation by 494 votes to 122 with none of the opposition amendments having been accepted. If the Bill is passed by the House of Lords, Theresa May aims to invoke Article 50 of the Lisbon Treaty by the end of March.
Ms Cadbury said in a statement issued after the vote, "I campaigned for a Remain vote and my Brentford & Isleworth constituency voted 60% to remain in the EU. The majority of messages I've received in the last couple of weeks have asked me to vote against triggering Article 50."
She added that while she respected the result of the referendum she was no more obliged to support the majority vote to leave the EU than she was to support the Tories because they won the last election saying, ""I am in Parliament, not as a delegate, but as your representative, and on each vote I have to use my judgement as to what is best for my constituency and for the country, according to my values."
Dr Huq told the Evening Standard before the vote that opposing the Bill was the right thing to do given that 70% of her constituents voted Remain. She said, "My issue is not with Jeremy, who I'm happy to serve under, it's with Theresa May's hardest of hard Brexits."
Both MPs have relatively slim majorities and represent constituencies which were decisively against leaving the European Union. Brentford and Isleworth voted by 56.7% in favour of Remain with all three wards voting between 73-74% in favour of staying in the EU with a clear majority in most of the others wards.
The Southfield ward in Ealing Borough which covers the North Chiswick area and is in Rupa Huq's constituency had an even higher level of support with 75.9% of voters opting for Remain.
January 27, 2017