Says she defied party whip on Single Market vote to represent views of her constituents
Local MP Ruth Cadbury has been sacked by Labour leader Jeremy Corbyn from her front bench position on Housing, for opposing the party on the Single Market.
The MP for Brentford & Isleworth defied the Whip by supporting Chuka Umunna's amendment to the Queen's Speech, which called for the UK to stay in the single market after Brexit.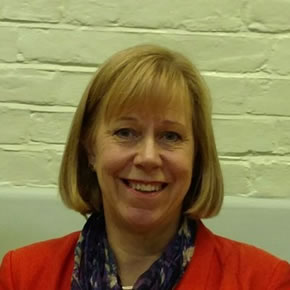 Ruth Cadbury
She told chiswickw4.com after the vote that she was representing the views of her constituents when she made her decision on how to vote.
"Going into the election three weeks ago my constituents knew my position on Brexit and that I had voted against triggering Article 50. I decided to support the amendment because it felt it was important to represent them and I voted in accordance with my principles.
"Leaving the Single Market would be devastating as so many jobs are dependant on it, especially in London."
Two other Labour frontbenches, Andy Slaughter and Catherine West, were also sacked for supporting the amendment and a fourth rebel, Shadow Transport Minister Daniel Zeichner, resigned his post. Jeremy Corbyn had ordered his MPs to abstain on the vote.
After the vote several people took to Twitter to comment. One said, "@RuthCadbury Thank you for voting for a soft brexit, it was why I voted for you & Labour for the 1st time in 30 yrs."
Another asked: "why did you vote against the manifesto? The Labour Party needs to unite behind JC who did so well to get Tories out?" Ms Cadbury replied; I voted in line with #LPConf16 policy & my constituent's wishes 3 weeks ago."
Mr Umunna's amendment was defeated by 322 votes to 101, majority 221, during a series of final votes on the government's Queen's Speech.
Mr Corbyn has committed to leaving the single market after Brexit. A Labour amendment proposed by shadow chancellor John McDonnell was defeated by 323 to 297.
MP for Ealing Central & Acton, Rupa Huq, also voted for Mr Umunna's amendment -she had already resigned from the front bench.
Later Ruth Cadbury issued a statement on the issue :
"Before the election I voted against triggering Article 50 on leaving the EU. During the recent election campaign I made an explicit commitment to the voters in Brentford and Isleworth that I would do all in my power to secure a Brexit settlement that secured jobs, rights and environmental protections. I received strong support for my position from my constituents, particularly young people voting for the first time and many others who voted Labour for the first time. It was a key reason my vote increased by over 10,000.
"Therefore I had no doubt that I had to support the amendment moved by Labour colleagues with cross-party support today. The amendment ruled out withdrawing from the EU without a deal, sought a Parliamentary vote on the final negotiations and proposed to remaining in the Customs Union and Single Market. Only then can we protect jobs, trade and certainty for business, as well as protecting the rights of EU citizens, with reciprocal rights for UK citizens.
"This is a point of principle for me and I felt bound to honour the commitment I had made to voters. I was aware that, as I was breaking the Whip, I could not retain my front-bench role. I have hugely valued working as part as Jeremy Corbynís front bench team under Shadow Housing Secretary, John Healey.
"Since the vote I have been touched by the overwhelming support I have had from Labour Party members and my constituents."
June 29, 2017