Spectacular local sights not to be missed this Autumn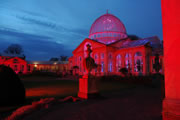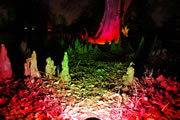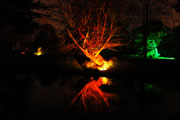 Related Links
Participate
Further ticket information email: info@syonpark.co.uk or telephone: 020 8560 0882.

From the 23rd November until 9th December 2007 Syon Park will become an Enchanted Woodland as its arboretum will be swathed in a blaze of coloured lights, capturing the shapes and textures of the ancient trees with stunning illuminations.
The garden walk is a celebration of autumn and literally shines a spotlight on trees that are so vital to our everyday lives.
Hundreds of lights will illuminate a walk through Syon's gardens taking visitors through a series of magical sets, each offering an inspiring vista from the castellated façade of Syon House to the dramatic architectural lighting of the Great Conservatory and the forest tour itself where weeping willows swathed in red light, appear ablaze; chestnut trees, appear in motion as their bark spirals up toward the stars; Douglas firs reveal hidden faces and the swamp cypresses with shark teeth roots menacingly jut out from the ground on the lakes edge.
It is recommended to wrap up warm as the walk passes along the banks of the frosty lake. There will be stalls selling traditional quality British refreshments.
Admission is from 5.00 p.m. until 8.00 p.m.; tickets are £5.00 for adults and £2.00 for children from the age of 3 to 16 years.

November 16, 2007