Michael Ellis charged in connection with Operation Winthorpe
A man from Chiswick has been charged with two counts of indecent assault on teenage boys by police officers from the Operation Winthorpe investigation.
Michael Frederick Ellis, 69, of Bolton Road, Chiswick, has been charged with one count of indecent assault on a 14-year-old boy in 1973, one count of indecent assault on a 16-year-old boy in 1992 and four counts of making indecent images on or before 8 July 2014.
He was arrested in July last year on suspicion of sexual assault on a child.
Operation Winthorpe is investigating historic sexual abuse of children and has made a series of arrests of former teachers at St. Paul's School in Barnes.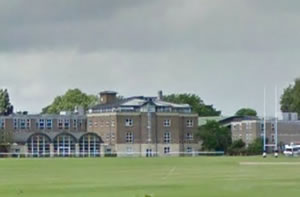 At the same time Carol Chandler, 53, of Ercall Lane, Wellington, Telford, has been charged with three counts of indecent assault and two counts of gross indecency on a male under the age of 16 years between 1983 and 1985.
Both have been bailed to appear at City of Westminster Magistrates' Court on 8 April.
Operation Winthorpe is an investigation by the Metropolitan Police Service's Paedophile Unit into a number of allegations of non-recent sexual abuse alleged to have taken place in the Barnes area.
Anyone who has any information in relation to this matter is encouraged to contact the investigation team via opwinthorpe@met.pnn.police.uk or 020 7161 0500, alternatively via the NSPCC helpline on 0808 800 5000 or e-mail help@nspcc.org.uk.

March 26, 2015
March 26, 2015