Behaviour described as 'completely unacceptable for police officer'
An Ealing police officer has been dismissed after being convicted of sending 'malicious communications' to a victim of domestic abuse.
At a Special Case Misconduct Hearing, PC Matthew Holloway,27, was proven to have failed to meet the required Standards of Professional Behaviour in respect of 'Discreditable Conduct'.
This followed his conviction for Malicious Communications at Westminster Magistrates' Court on 23 November 2015.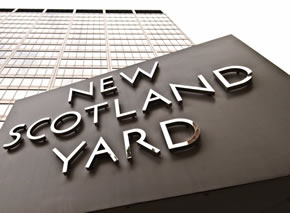 Assistant Commissioner Helen King, Lead for Professionalism and Chair of the Hearing, said, "The behaviour that led to PC Holloway's conviction would be concerning in anyone, but is completely unacceptable for a police officer. Victims of domestic abuse must have confidence that matters they report to the police will be treated seriously and with sensitivity.
"The only appropriate outcome in this case is dismissal without notice. PC Holloway's behaviour is his responsibility alone, and it is to the victim's credit that she had the courage to speak up when she did. As a result the public of London and victims of similar offences can have greater confidence in the service provided to them by police officers in the Met."
October 1, 2016